For more information and latest news
please follow us on Facebook!


In 1999 Ambassador Travel ordered a batch of Wright bodied Volvo B10BLE buses for use on the Norwich Park & Ride to and from the Airport. These lasted until the early 2000s when they were all sold to Blackburn Trasnport. When the Blackburn operation passed to Blazfield Holdings they were painted and branded in the new "spot on" brand.

Transdev acquired Blazefield Holdings and eventually some were sold to other operators, transferred to other areas within the company, or relegated to school duties and upseated to 57 high back seats with 3 point belts. 129 was part of the latter and lasted with Transdev until 2021 when sold to Adrian Morton.
Terry Wilkins purchased the bus for use within Eastern Bus Enthusiasts in April 2022 and was collected and delivered back to our Cambridgeshire base.

Since acquisition we have given the cooling system a full flush through and also started restoring the interior back to original layout and seating.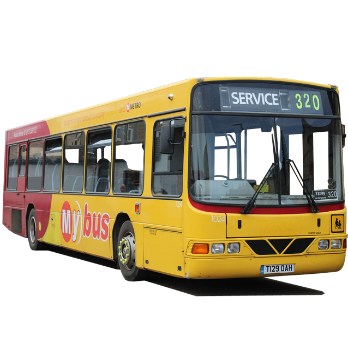 Operational - Awaiting Restoration
Vo B10BLE YV3R4A514XA004819