For more information and latest news
please follow us on Facebook!


F105XCW was new to Burnley & Pendle in March 1989 as number 105. It's a Volvo B10M MkIII 'CityBus' with Alexander bodywork.
Burnley & Pendle was later sold to Stagecoach Ribble where she was re-painted into the 'Stripes' livery and was re-numbered 1305. The Burnley operation was later separated from the Stagecoach group and passed to Blazefield Holdings as a reformed Burnley & Pendle. F105XCW went with the operation to Blazefield under their Lancashire United brand and was painted into the Blazefield Blue & Cream livery with red stripe
Eventually 105 was sold to Lincolnshire RoadCar and was re-numbered 705 in the fleet and painted in the Green, Yellow & White livery. RoadCar was later sold to Stagecoach and ironically 105 returned to Stagecoach ownership once again, this time being numbered 15225.
When finally retired by Stagecoach for the last time, 105 was sent to PVS Barnsley for Scrap but was luckily rescued by Hodson's Coaches of Clitheroe for use on school bus duties, From here 105 then passed to DeckerBus, Whittlesey & Judds Travel, Guyhirn for short periods and then was purchased by Dews Coaches, Somersham where she operated for 5 Years before finally being sold to Preservation to Scottie Gibson.
The intention is to restore F105 (Flos) into RoadCar livery.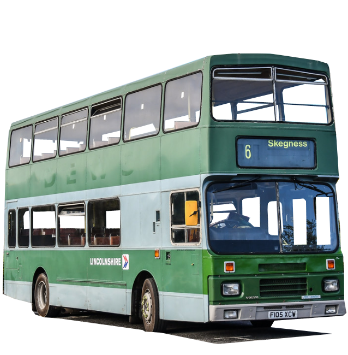 Operational - Under Restoration
Vo B10M-50 YV31MGB13KA020989