For more information and latest news
please follow us on Facebook!

E207GCG was new to Bournemouth Corporation Transport (Yellow Buses) in March 1988 as number 207.
It's a Volvo B10M MkII 'CityBus' with Alexander bodywork.
Yellow Buses was later sold to Transdev where she was disposed of eventually to Autocar. 207 was later sold to Lincolnshire based Fowler's Travel and remained in Yellow right up until sale to Dews Coaches in 2017, when 207 was finally repainted this time into Dews Green and Grey.
E207 GCG was purchased from Dews Coaches, Somersham by Eastern Bus Enthusiasts as as a source of spares for our ever growing fleet of preserved Volvo B10s. The intention is to use 207 as a storage facility for our spares and to use for parts as and when required, we have since fitted a kitchenette, power supply and a bedroom with 5 beds for our further away volunteers.
Sadly this is one bus that will not be preserved by ourselves.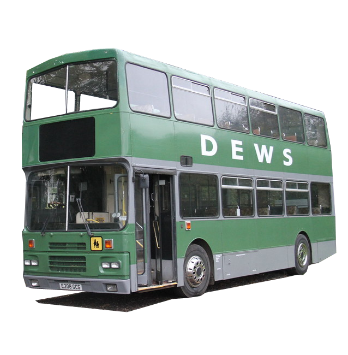 Permanently Withdrawn - NON PSV
Vo B10M-50 YV31MGC14JA016981
EASTERN BUS ENTHUSIATS GROUP